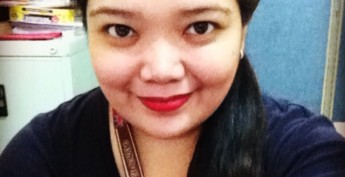 Frances Therese aka DJ Tracy
A bonafide Lasallista from Cavite currently working as a full time guidance counselor in a private school…this brainy yet bubbly personality is fond of travelling and meeting new people…and of course Eating!
A psychology graduate with ongoing masters, and a former member of DLSU-D chorale, worked in several BPO companies for more than 7 years (that's why I talk too much…hahaha!)
A Saggitarian who loves to cook and sing, plays piano, read books and a hussler in karaoke. A certified nerd and music lover that knows a little Italian language…belleza e cervello…beauty and brains. With an optimistic point of view and a killer smile, nobody knows her real age. Practices Cognitive Behavior in her counseling and everyday life, basically it is all in the mind, on how you think that is resulting to your behavior.
"Hindi bale ng mataba kaysa maging hipon…tandaan nyo walang tinatapon sa lechon!" hahahaha