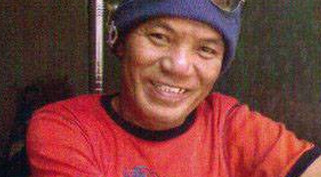 SONNY SAMONTE lives in Tondo, Manila since birth.
Cool & Rock Dj Sam @ Musikang Pinoy Indie Composer's Hour @ Music Pinoy Radio Composer/ Songwriter since 1974 to Present.
Undergraduate @ Bachelor of Science in Radio & Electronic Engineering (BSREE) Feati University, Sta. Cruz, Manila (1972- 1975) B.S.Criminology (Associate in Ballistic Course) Phil. College of Criminology (1980- 1982).
Businessman/ Salesman from 1980 to 1986. Shop Owner (Samonte Electrical Repair & Welding Shop) 1986 to 1988. PLDT Lineman/ Cableman/ Telephone Technician, Caloocan Exchange from 1988 to 1994. Owner of FMajor7 Enterprises (Electrical Supplies) from 1998 to 2000 (Malolos, Bulacan).
Worked as Live Band performer in Guanzhu, China from 2006 to 2008. Managed various bands since 1988 to present (The Revelation Band, Stereosphere Band, Section One Band, Earthshakers Band, Second To Zero Band, DSL Sequencer Band, Metro Manila Sequencer Band, The Cultured Mind Band) Composed more than 100 songs from 1974 to present. As a Gemini man, I love to have many friends…