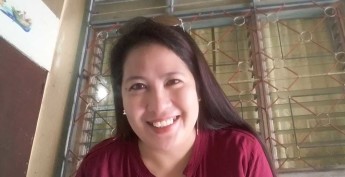 Your 24/7 Inlababong dj – Dj lyn..
Presently residing here in Laoag City Ilocos Norte but I was born in Legaspi City, Albay. 37 yrs of age but surely young at heart studied BSDevelopment Communication at Mariano Marcos State University here in Ilocos but I never had a chance to use it as a job I became a Jollibee crew then work as a preschool teacher in Laoag Montessori for 2 yrs then I was transferred to Kumon Laoag City center as an Assistant Instructor for 8 yrs before I started to build a little tutorial class of my own and it is still running until now.
I have 2 boys grade 8 and grade 6 being a dj here in music pinoy gives me a big break for this what I really wanted since then and so thankful for this opportunity I love music I love my work here and I love what I am doing here.
This is a dream come true for me….