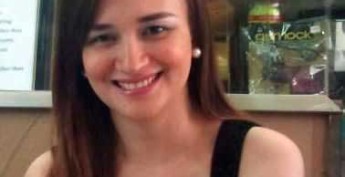 Hi everyone, Amelia Bello here also known as Dj'A (indie pop rock princess) here at Music Pinoy Radio. I am a maiden from Batangas City and currently residing in Pasig. I took up BS Tourism in Lyceum of Batangas.
I am a songwriter, composer and a recording artist. I love to play guitar and keyboards. I have my own band. I've been in a show band for 5 years playing and singing at night. My day jobs experiences,,Ive been a wedding coordinator at Juan Carlo Inc., Sales and Marketing Assistant at S&G corp., Sales Manager at Greenfield Property Development Corp., Sales Manager at Demopower Phils in Libis, and currently do freelance interior designing services with Westlines Design technologies.
I am also a tattoo artist and I love to paint. I am a simple lady who is in love with what life brings. Positive thinker. I believe life is too short to live with regrets. And oh yeah.. I don't know how to dance frown emoticon ahaha..
My love for music will never end. As a songwriter, I share my songs with passion and kindness and have this little light inside my heart to help indie songwriters like me. Ahhh I've been a choir teacher at the age of 12 :). I've done my first gospel song concert, all original compositions at our church at the age of 14.
Yes I'm afraid of heights and cockroaches:). A LEO, a lion but a tamed one heheeh. Warning, I break a leg and I know how to rock that stage!! One of the boys but not "tibo" said I am a survivor. A loving mom. Been broken hearted many times but rockenroll! Tandaan, wag natin problemahin ang problema, hayaan natin ang problema ang mamublema satin dahil nakakapangit yan ahahah smile emoticon keep rockin!