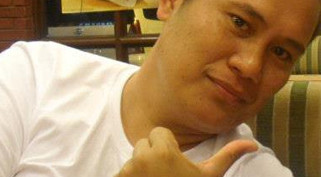 DJ Fortuneboy – The silent jock of Music Pinoy Radio and mixing music is his passion.
A simple man from Iloilo City, born on the 25th of February named Fortunato D. Villalobos Jr. A.k.A DJ Fortuneboy. A person whose
always dreaming to become a DJ, never quits if given the chance. A father of three wonderful kids, two girls and one boy whose also
following his footsteps to mix and play music.
Before being known as DJ Fortuneboy he used to upload his work (mix music). He was discovered by Alfie Manuel of iDMZ and was featured in iDMZ's program (Be Heard). After a few months he became a member of DJ's Clique Upbeat Soundz founded by DJ Heart Aveena and Master Rommel Dayan. He was also featured in ABS CBN Tambayan 101.9 FM (Budots Budots Program) hosted by DJ Martin D and DJ ChinaHeart. Due to his mixes he was featured in Xone FM Vietnam, Global EDM Radio and D'Ultimate 105.5FM (Supermix).
DJ Coco Martyr AKA Stanley Villalobos and the owner of Music Pinoy Radio, Jess Bacera offered him to host a show – The Ultimate Dance Party Zone that is being aired every tuesday and wednesday 7 to 9pm (Manila Time).