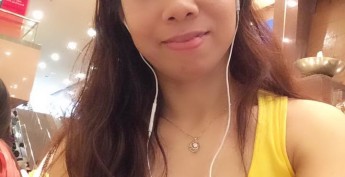 Im Marilyn Remolacio, AKA Bhabes Lhyne from Northern Samar. I am sweet and loving although childish sometimes :). I finished my secondary education at Marikina High School. I am tough as evidenced by my job as machine operator at Coats Manila Bay Inc for 10 years. I am currently working here in Singapore as helper and I have done that since April 2007.
During my off days I'm taking Culinary Arts International Cooking here in Singapore & I really enjoy it coz I love cooking any dish. I love music the most and also enjoy bowling, dancing & singing sometimes.
Now I'm very happy & proud to be a part of Music Pinoy Radio family as co-admin. Thanks much dad Jess Bacera mom DjBev DjBev. I appreciate it po !!!
Salamat po sa tiwala ninyo sakin.
I love Music Pinoy Radio!!! More Power!!!
God bless us all